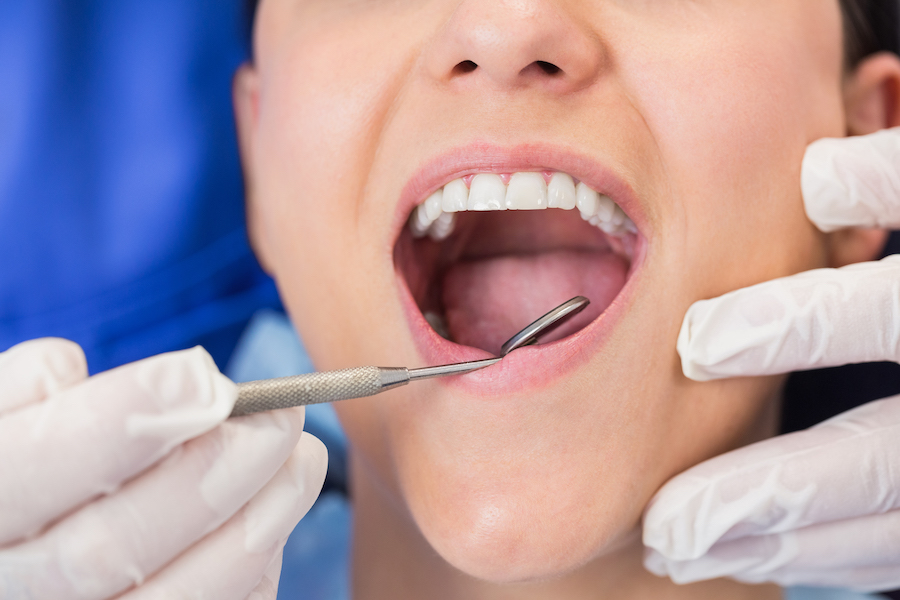 What to Expect at Pollard Family Dentistry
First Visit? Haven't been in years?
Whether it's your first visit to the dentist ever, you haven't been to the dentist in years, or you're looking for a new dentist after moving to Conway, we're here to help make your visit more comfortable and help you understand what to expect during your first visit to Pollard Family Dentistry.
Start of Your Appointment
At the beginning of your appointment, we will make copies of any dental and medical insurance information before your visit to help file claims with your insurance on your behalf. We will also ask you to fill out a few new patient forms during your first visit so it's a good idea to bring emergency contact information with you to help you fill out the forms.
X-Rays & Routine Cleanings
Our dental hygienist will take you back into a treatment room and help you get settled for your initial visit. If you haven't been to the dentist in a few years, we will take x-rays of your teeth and jawline to look at the health of bone structures in your mouth. For new patients who are changing dentists, we can help you transfer your records to our office, including previous x-rays.
After your x-rays are taken, the dental hygienist will deep clean your teeth to remove any built up tartar during a routine visit. The hygienist will first gently clean the teeth to remove tartar and will inspect the gum lines for infection or inflammation. If you feel any pain or discomfort during the cleaning process, be sure to tell the hygienist as this can indicate issues that need treatment. After removing tartar with special tools and flossing the teeth, the hygienist will use a special brush to deep clean the teeth that gives your teeth a clean, smooth feeling and is a painless process.
If you're nervous, we offer nitrous oxide gas to help you relax during routine teeth cleanings and treatments.
Dentist Visit & Treatment Planning
After a routine cleaning, the dentist will come visit you to inspect your teeth, gums, bite, and jaw to identify any issues that may be causing problems or could cause problems in the future. If you're coming for your first visit for something other than a routine cleaning, your visit will start with a consultation with Dr. Pollard to identify the issue and come up with a treatment plan.
We focus on conservative treatment, meaning that we strive to preserve teeth by treating dental issues gently and without removing teeth as much as possible. Our goal is to help our patients keep their natural teeth as much as possible, instead of using cosmetic procedures that replace teeth with artificial ones. If you're nervous about your visit and treatment options, we're happy to talk through different options and how treatment works.
Address
1475 Hogan Lane, #102
Conway, Arkansas 72034
Hours
Tuesday-Friday: 8:30 a.m. to 5:00 p.m