Schedule an Appointment
Are you ready to start taking care of your oral health?  Our staff is ready to assist you, whether you have a problem that needs to be resolved or a wellness check to make sure that no problems exist.  At our office, you are part of the team that will help maintain your oral health. Call us to schedule an appointment, or to find out more about how we can help patients avoid dental issues.
If you are visiting us for the first appointment, be sure to check out our patient information section, to learn more about your first visit and what information you should bring with you.
If you have insurance, we ask that you pay your estimated share at the time of service.  For patients who prefer a more extended payment schedule, we accept Visa, MasterCard and Care Credit.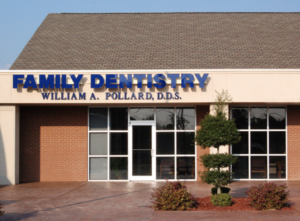 After Hours?
If you have a dental emergency such as an accident or traumatic injury after hours, please contact the nearest hospital emergency room.  When calling our office after hours, please leave a message so that we may return your call as soon as possible. Our normal patient appointment days are Tuesday-Friday, but we are also open on occasional Mondays to accommodate those patients who need a Monday appointment.
Inclement Weather Policy
In the case of ice or snow, please contact our office – we do not want our patients to take risks falling or driving on unsafe roads.  For overnight weather events, if Conway Public Schools are closed, please call our office before coming to your appointment to confirm that we are open.
Our Address
1475 Hogan Lane #102
Conway AR 72034
Contact Information
Our Hours
Tuesday-Friday: 8:30 a.m. to 5:00 p.m